It seems the world gets worse everyday. Prices go up. Corporations merge. Your privacy is eroded further and further. The products you love, the things that make the everyday tumult of life more bearable, are replaced, discontinued or changed. And because the corporations are so large there's not a damn thing you can do about it. You're routed four different places before you're stuck in a menu-driven phone system without an end. You give up. You accept that the world is indeed getting worse day by day.
Some things, though, get better with age. Good wines get better with age. That new orange leather baseball glove slowly turns a supple brown color that is indeed better than it was before. Another thing though that improves with age is the Internet. Sure, sites are lost each day, but new ones, mostly better ones, spring up in their place because bandwidth is getting cheaper and technology is getting better. There's probably a site for each obscure love on the net somewhere.
A few years ago doing a search on singer/songwriter Albert Hammond turned up nothing but a few old guitar tabs and some lyrics in a text file. Later there was a link to CDNow, with Albert Hammond's discography and a link to purchase his greatest hits album. Just recently I did a search on Albert Hammond and voila! - An official site pops up. What a joyful day. Albert Hammond has been found, and we know what he's doing now.


But just who is Albert Hammond? What's all the fuss? Albert Hammond is a singer songwriter who hailed from the seventies, who wrote some classic songs that you still hear today. Most of the time though, he's not singing. He's the writer behind classic songs like the Hollies Air that I breathe, Leo Sayers' (and most recently Celine Dion's) When I need you among others. Hammond himself is the voice behind a song you may remember called It never rains in Southern California, which made its way high on the charts in the early 70s. I still hear this all the time on oldies or classic rock stations.
Hammond released several albums in the late 60s and early 70s, charted with many of his songs, and traveled on the road performing them. Then, he slowly faded into obscurity, washing away from the popular conscience. Many years later, in the early1990s, while on vacation, doing time on a long and dusty road trip somewhere in South Africa, my friend introduced me to his music. I loved it. His Free Electric Band sounded like quintessential classic American rock-a song that espoused many of the values at the heart of American rock music ("Just give me bread and water/Put a guitar in my hand/'Cause all I need is music and the free electric band).
There were others too, Moonlight Lady, Down by the River are among the many songs that are wonderful,empassioned tunes that ache with feeling. I simply had to have my own copy. I scouted around the local South African record stores and to my great surprise found a greatest hits album, remastered on CD, with all the songs I liked on it. When I got back to the United States, I had to find out more about this artist. I turned to my local record stores for more of his albums or perhaps a better catalog of his best songs, only to return from these expeditions empty-handed. I turned to the Internet and found nothing but a few lyrics and guitar tabs. I didn't even find his albums-greatest hits or otherwise-on the online stores when they emerged a few years later.

Continued on Page 2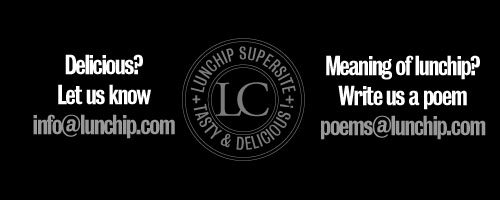 Lunchip.com was designed for resolutions of 1024x768, or higher
All images and design Copyright (C) 2002 Lunchip.coms